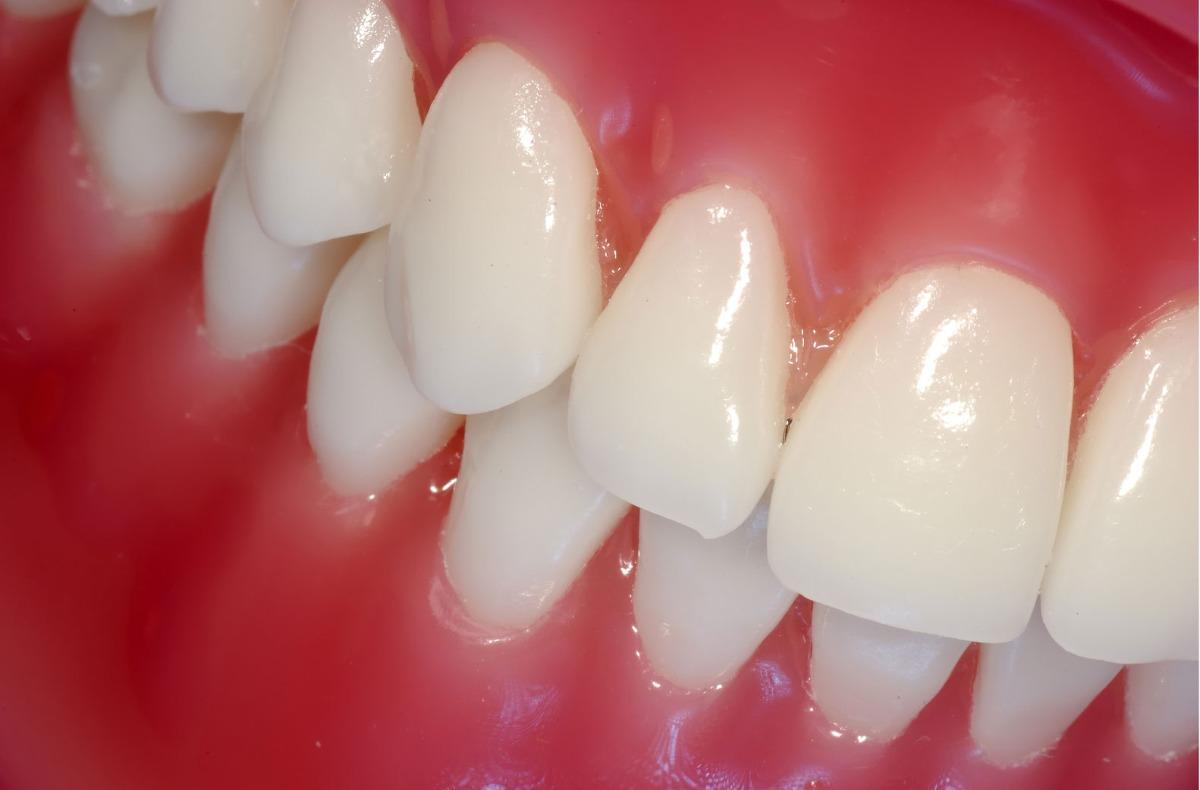 Your dental check-up was good. Healthy teeth and gums are a blessing, but you are disappointed with some cosmetic defects, especially that oddly-shaped incisor. The next time you see your cosmetic dentist at Dougherty Dental Solutions in Wilmington, DE, ask if a porcelain veneer could restyle that tooth. Shells of high-grade porcelain, porcelain veneers resurface flawed teeth. Dr. Laura Dougherty and Dr. Paige King use them to recreate near-perfect smiles.
A great-looking smile with porcelain veneers
Maybe you weren't born with it, but your cosmetic dentist in Wilmington, DE, can help you achieve it. These durable and lifelike laminates camouflage the front of teeth marred by defects such as:
Stubborn stains from coffee, cigarettes, and more
Gaps
Crowding and overlapping
Rotation and tipping
Craze lines
Pits
Hairline fractures
Chips
Small or odd shape (such as a peg-shaped lateral incisor, the most common congenital defect)
If a tooth is basically healthy and doesn't need extensive rebuilding (with a crown, for instance), then a porcelain veneer could be the right choice. Permanently bonded in place, a veneer beautifies, strengthens, and regularizes shape and size.
A two-step process
After an oral examination and discussion of smile goals, your dentist will shape your tooth to receive the veneer. This involves removal of about half a millimeter of enamel so the laminate covers the tooth properly and comfortably. You'll wear a temporary veneer as you wait for your permanent one.
Dr. Dougherty or Dr. King also takes impressions of your mouth so the dental lab can fabricate your veneer. Dental technicians need considerable practice and artistry to create each veneer with the exact shape and shade to blend in with surrounding teeth.
When you return to the office, your dentist will remove the temporary laminate and glue the new one in place. A special light-sensitive cement creates a strong bond and also may be varied in color for a perfect match. Your veneer is ready to use!
Caring for porcelain veneers
Experts at 1-800-Dentist say veneers feature a lifespan of up to 15 years. However, good oral hygiene is a must. Brush twice a day with a soft toothbrush and floss daily with the product of your choice.
Avoid teeth clenching and grinding with an acrylic bite guard, and see your cosmetic dentist semi-annually for a cleaning and check-up. Few veneer patients experience dental and gum sensitivity. However, if this develops and is a consistent problem, call your dentist right away.
Show off your smile
You can do just that when you make over your teeth with stunning porcelain veneers from Dougherty Dental Solutions. Come see us, or look on our website for a free virtual smile consultation. Phone for more information: (302) 475-3270.